MISSION
Change starts when a child says 'I'm an entrepreneur'
MISSION
Change starts when a child says 'I'm an entrepreneur'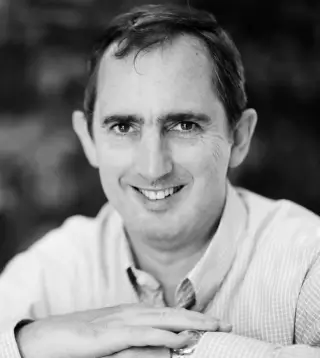 Jerry Kennelly
Co-Founder & Chairman
My co-founders and I have been working on entrepreneurial projects in education since 2007. Sometimes we've come against brick walls, but there have been many highs. We founded the Young Entrepreneur Programme and later the Junior Entrepreneur Programme which have have been recognised internationally as being best in class.
We've had lots of light-bulb moments, but nothing has been as inspiring as what we've seen in primary schools with the Junior Entrepreneur Programme. There's something about the energy that exists in a primary school classroom. The eleven and twelve year old pupils have not been impacted by the points race. They are open, creative and quick to learn. That's why we chose to focus our energy on scaling this initiative throughout Ireland.
The creativity that emerges during brainstorming and having their ideas challenged by a panel of entrepreneurs and other local people is a joy to watch. Parents, grandparents and local businesses get involved as the project develops.
During JEP pupils assess their skills and they start working in different teams with specific areas of expertise – finance, marketing, design & production, sales and storytelling.
Another highlight is the visit of a business person to the classroom. The questions which emerge and the sage reflections of pupils on the business and its strategy are eye-opening.
At Showcase Day, there's a huge sense of occasion as the 'big reveal' happens and pupils get beyond the pitch and turn their ideas into a reality. It's showtime too, as pupils who've invested their hard-earned cash get to see whether they get their investment back with profit.
This is real world education which will benefit these children for the rest of their lives. We're privileged to be involved and would urge every teacher and parent in Ireland to do their bit to ensure that the next generation of Irish people will stride onto the world stage with even more confidence than the generations which have gone before them.
We think change starts with a child proudly saying, 'I'm an entrepreneur".
THE TEAM BEHIND THE PROGRAMME
OUR BOARD MEMBERS
JEP was co-founded by Jerry Kennelly of Tweak.com to promote entrepreneurship in primary schools. JEP has been underwritten since its foundation by Tweak.com.